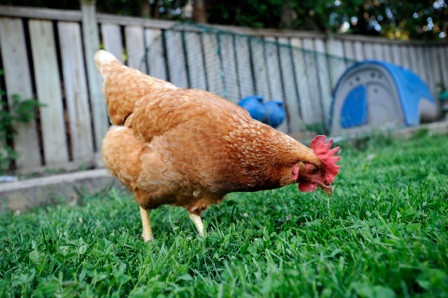 Hello and Welcome to my site!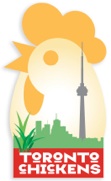 I started this website with two thoughts in mind:
To help anyone in Toronto who is interested in raising chickens in their backyard. This includes information about where to buy coops, feed, winter-care and links to other websites run by people who know much more about raising chickens than I do.
There is a political purpose here as well. Currently, it is not legal to keep chickens in Toronto. However, it is legal to keep chickens in Brampton, ON, Niagara Falls, ON, Victoria, B.C., and many U.S. cities.  I would also like to, with your help, effect a bylaw change. If you live in the City of Toronto, please sign the online petition.
This blog is meant to be interactive, so your questions, comments and input are warmly welcomed and encouraged.
Did you know that eggs from hens raised on pasture compared to factory-farmed hens contain more of the good stuff and less of the bad stuff?
1/3 less cholesterol
1/4 less saturated fat
2/3 more vitamin A
2 times more omega-3 fatty acids
3 times more vitamin E
7 times more beta carotene
4 times more vitamin D
Source:  motherearthnews.com