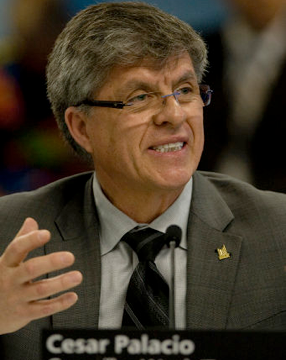 A Day at City Hall
Today, the motion was put before the Licensing & Standards Committee to investigate the feasibility of allowing backyard hens in Toronto. Present at the committee were 5 of the 6 members, including the Chair Cesar Palacio.
There were a number of debutants, including chicken-keepers, author Lorraine Johnson, Assistant Professor of Public Health Policy Catherine Mah, high school students, grade school students, animal alliance. In total, there were 14 speakers. Out of the 14 speakers, 13 speakers requested the committee to vote to read the reports (which had already been completed). That's 93%. After listening to 93% of the people offering fact-based reasons to at least read the report, all 5 committee members voted to defer the item indefinitely.
We were shocked, to say the least. We were also extremely confused. The committee members told us that they would defer making a decision until after the meeting. Then, when provided with an abundance of support to move forward with the report, they all voted against it. Is this how municipal politics works?