Change the Bylaw – Take the Survey!
An opportunity has arisen to amend Toronto's Animal Control Bylaw. Toronto Animal Services has created an online survey regarding possible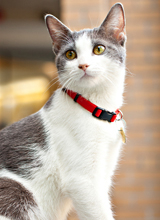 amendments to the bylaw. Please complete the online survey – go to Question 12 and request that the municipal code be amended to allow backyard hens as pets. And please spread the word!